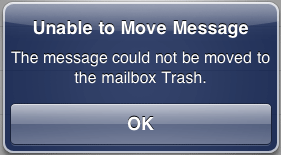 Unable to Move Message: The message could not be moved to the mailbox. This only happens if you are using IMAP servers for your email.
To fix
go to Settings.
Scroll down and tap "Mail, Contacts, Calendars" from the list.
Click your email account – it should have an arrow to the right of the email address displayed.
Scroll to the end on the settings and click Advanced.
under Mailbox behavior – select Deleted Mailbox
scroll down and select Trash folder in Server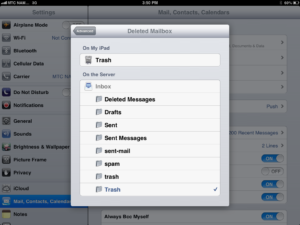 tap advanced on top and tap done
exit settings and go to mail program and test
whala! – done